Laboratory
Is there a small piece of the puzzle missing in your digital workflow? Or are you facing technical difficulties for which there is no immediate in-house solution? Our denticians will be happy to complement your services with a customised application where necessary.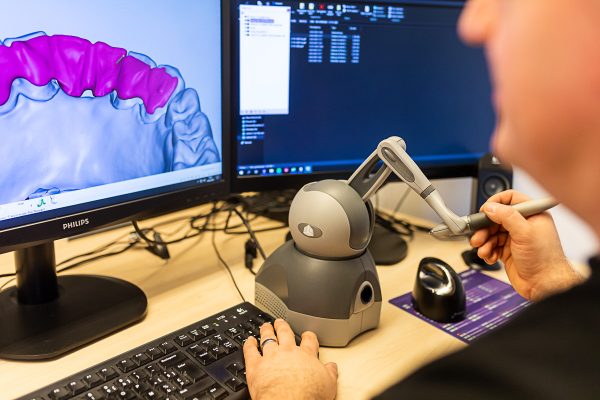 Your benefits as a lab technician?
We supply the required hardware and software
We take care of the design and production of standard constructions
We design and produce uniform and complex surgical guides, whether or not in combination with a temporary restoration for immediate loading
We help out with your software and production unit limitations (angulations, platforms, materials, …)
We use a custom database
We provide custom work for older systems (impression posts, replicas, components)
We produce in various materials
Each case discussion is patient-related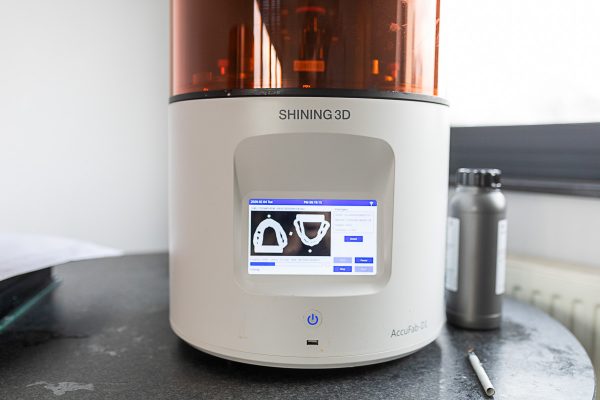 How can we help you and your end customer?
We will meet you on every possible level, no matter how big or small your request is. Our internal know-how and experience ensure a personal approach, tailored to your needs and meeting the quality expectations of the end customer.
What golden solutions do you need from us? Let us know via our contact form and we will get back to you soon.
Always providing the missing piece of the puzzle
Dental surgery procedures are increasingly customised. Moreover, digitisation has become an essential element during the planning, design and production phases of the required components. Intellident wants to be the perfect digital addition to each of your cases.
Whether you are looking for implants, abutments or attachments for your patient. Or for specific solutions for a prosthesis or crown and bridgework. Our team of denticians will help you put the pieces of the puzzle together during each step of the process. Always with the strictest control and highest quality.