About us
From approach to aftercare, from planning to incorporation. We provide any missing link for you. If the maximum potential hasn't been reached, we create it ourselves. Always in combination with the best possible advice. Because nothing beats the patient's grateful smile.
We are very flexible
Digital custom restorations for the patient. That's in a few words what Intellident can do for you. With emphasis on flexibility. Because we hitch our cart to yours. Whether you are looking for a partner for advice, design and production, or need our intervention in one step of the process only.
We have the full package
Whatever service you need from us, we have the full package. For a specific project or in the long term.
Dentist, periodontist, implantologist or lab technician: we want to be the missing link in the chain. Because only open-minded collaboration can take our work to a higher level that best meets the patient's wishes and needs.
We have expertise in growth
The market holds no secrets for us. We have watched the dental industry evolve from artisanal to digital. Through each new step we have broadened our expertise and learned to adapt to the latest technologies and working methods.
That makes us who we are today. Denticians at heart: always ready to try something new and to move on where others stop. – Intellident is an authorized reseller of exocad DentalCAD.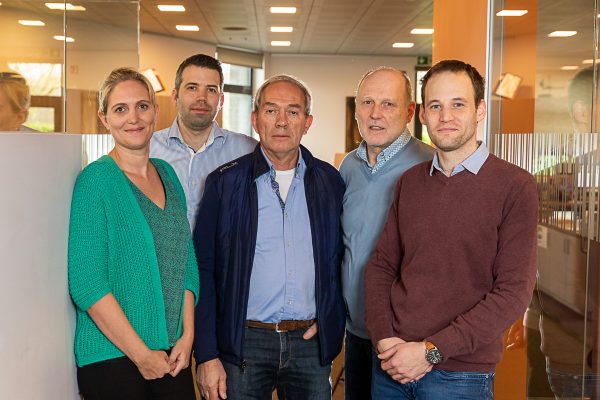 Building on the values of ProScan
In 2019, Intellident originated from the roots of ProScan, that has mainly focussed on the distribution of prosthetic components since then.
We continue to share the exact same values with the original family business that opened its doors in 2002: trust, honesty and respect. Both towards the partners within the complete prosthetic-surgical chain and towards patients.
Starting with objective advice, leading to a high-end, not brand-specific solution and hopefully ending in an open, long-term collaboration.
Would you like to get to know us better? Plan a visit to Intellident.